School Mission:
To increase the number of Japanese people with practical English skills
Best Teacher is dedicated to empower and revolutionize the two world - English education in Japan and the world-wide employment generation.
By creating and managing the innovative online tutoring system, we provide creative and effective English education - our free-form writing requirement for conversation development process with our teachers, and the stages of the correction and Skype lessons let our students acquire all skills of English communication rapidly. At the same time, each of the stage becomes efficient and productive job opportunity, with the freedom to be at home and without time-framed and location-framed restrictions. Thus, we hire our teachers from all over the world and open the door for them to change the idea of a job.
The excellences hidden in the shadow of conventional hiring systems will be able to step forward and earn money with pride, fulfill the sense of accomplishment, and enjoy their family or social needs while working online contributing to our students' dreams come true.
We also bring Japanese English education forward by setting out the free-form writing requirement - what has long been lacking in our English learning process in school system. Japan has set mandatory English classes since 1947, and the starting age has become younger and younger in last 20 years, however, we are still struggling to communicate in English. Yes, we only became able to apply our knowledge for answering our test questions as a result of our own education system!
Now, in need of the change and the improvement, we created our 4-stage English tutoring system which lets our students communicate more autonomously ever, using all the four skills of communication - Writing, Reading, Listening and Speaking. Each of our four stages are dedicated to develop the skill, through interacting with our qualified teachers online and using what the student wishes to express, instead of given textbook to memorize and get it over with.
We hope you will join us, and enjoy the revolutionary changes to be realized with your participation!
We keep time once promised
We keep the pay day
We keep sincere communication
We keep improving our service
We keep your speciality respected
TESTIMONIALS FROM OUR TEACHERS
"It is indeed an immense privilege to be part of Best Teacher.I believe Best Teacher has one of the best E-learning platforms making learning more effective and fun.What's more, the interface is very interactive and easy to use. I enjoy working with students and seeing them improve their proficiency and ability to use English confidently in business situations as well as everyday life."
- Christine Wangui, United Kingdom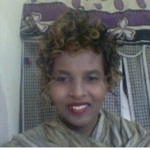 "It is very rewarding for me to work for Best Teacher. The staff is very supportive. The learning concept of reading, writing and speaking is very informative for the students. They learn English at a faster rate. My students are very intelligent, warm and friendly. Best Teacher is more than a company to work for, it's a family."
- Irene Reddick, United States of America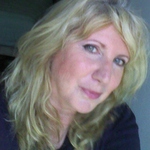 "I have been working with Best Teacher for over four years and I have witnessed many changes for the improvement of teaching and learning. It's a privilege being with you.With a very rewarding feeling, I always have given my full support to students in every step of the way and I will always will. Best Teacher is the best web school where a teacher could ever teach, where a student could ever learn."
- Juliana Hernandez, Philippines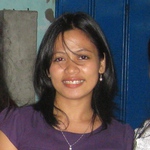 "I love working at Best Teacher! It suits my schedule and it's a pleasure to both assist in grammar corrections and have interesting conversations!"
- Stuart Cooke, United Kingdom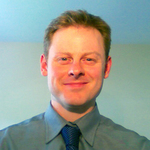 "Best Teacher is the best way online to monetize your passion to teach English, and at the same time learn about Japan straight from having English conversation with Japanese students and professionals. Best Teacher's staff in Tokyo are also dependable and always ready to assist you to make your online teaching a satisfactory experience. Apply now at Best Teacher!"
- JR Estallo, Finland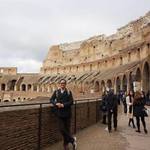 "Working at Best Teacher is a very good opportunity to enjoy, learn, and teach at the same time. It is very convenient and fun. The students are very eager to learn, that is why I am very motivated to teach as well. "
- Princess Haak, United States of America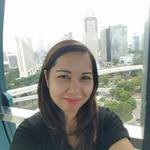 "I have enjoyed working with Best Teacher so far. I like learning about the lives of our students and hearing about Japanese customs. "
- Renita Singleton, United States of America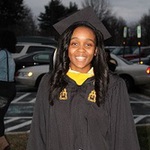 TESTIMONIALS FROM OUR STUDENTS
What did you like most about BEST TEACHER?
I liked the concept of "Speaking English that You Write." You can acquire English skills that are of necessary to you. The biggest advantage of BEST TEACHER is that you can have all the sentences and phrases you have written and learned in the Writing and Skype Lessons, recorded by the teachers. By listening to the recordings repetitively, you can improve with your pronunciations.Another appealing factor is that the teachers are available worldwide. It is an advantage that you can speak with native English teachers, but I believe it is also important to communicate with many people from different backgrounds. In that respect, BEST TEACHER has really helped me to be practically prepared for the world where English is spoken globally. All teachers are qualified with teaching English and thus I was able to learn with no concern.English lessons are available online, enabling for studying anywhere, anytime with a great degree of freedom. It is really perfect for busy people.
- Kota Kitajima, Kyushu University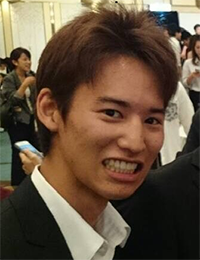 What did you like most about BEST TEACHER?
I was happy that I was able to progress with my English lessons based on my own writings. I was then able to ask questions about my writing during the Skype lessons, enabling to resolve any issues I had on the spot. I learned a lot!
- Midori Uchiyama, Ochanomizu University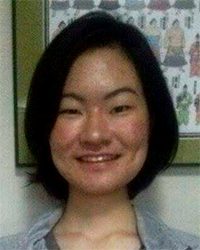 What did you like most about BEST TEACHER?
I would have to say that I was able to undergo writing lessons. There are limitations to self-learning in writing sections, but with foreign English professionals and BEST TEACHER's unique concept, I believe English can be improved greatly. Additionally, I thought that the teachers' level of quality was very high. I was very happy that the teachers I requested a few times remembered me, some teachers gave me advice on IELTS testing and all of them were extremely friendly. These things may seem trivial, but they are what kept me continuously motivated!
- Yumi Nikaido, Ochanomizu University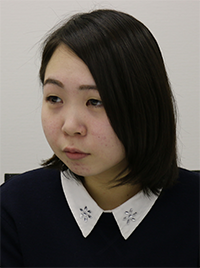 Company name
Best Teacher, Inc.
Address
zip code 150-0053
Yoyogi Ichikawa Building 2F 1-27-5 Yoyogi, Shibuya-ku, Tokyo, Japan