School Mission:
To increase the number of Japanese people with practical English skills
Best Teacher is dedicated to empowering, revolutionizing, and bringing the two worlds of English education in Japan and the worldwide employment generation together.
With the decision to make English courses mandatory in all elementary schools starting from 2020, the standard for foreign language learning in Japan has been raised dramatically. Likewise, there has been an increase in demand for more skilled and talented teachers to help guide students on their path to academic success and beyond. There has never been a better time for English language companies in Japan to think towards the future, which is where Best Teacher comes in.
Through our innovative online tutoring system, our mission is to provide students with a creative and effective English learning experience. From our free-form writing exercises designed to increase native fluency, to corrections by our skilled and knowledgeable teachers, and our speaking lessons where student can hone their speaking with real English speakers, Best Teacher enables learners to rapidly build the four essential skills of English communication. At the same time, each stage is a job opportunity that provides individuals with the freedom to teach wherever and whenever they want. By hiring skilled educators from all over the world, Best Teacher aims to redefine what the modern job can be.
Our company provides individuals with the opportunity to work in a fulfilling environment where they can impart their knowledge and experience to students who want to adopt a more global mindset. Not only can one gain a sense of pride and accomplishment in helping students realize their goals, but teachers here can also tailor their set their own schedules, enabling them to enjoy a healthy work-life balance.
At Best Teacher, our educational philosophy is all about communication. Between our students, our teachers, and each other. What good is learning a language if one cannot properly communicate with those around them? By interacting with different people from all over the world, students can have a global experience that is only limited by their ambitions.
We hope that, by continuining to bring on passionate and talented educators from diverse backgrounds, our students' learning aspirations will be limitless.
We promise to provide teachers with an environment where they can grow
We promise that our teachers will be paid on time
We promise to communicate honestly
We promise to always improve our services
We promise to treat our teachers with the utmost respect
TESTIMONIALS FROM OUR TEACHERS
"Being part of Best Teacher since 2017 has been a fulfilling experience for me.The staff has been supportive from day one. The students are polite and eager to learn, making it easy to establish rapport and maintain student engagement.The company's balanced approach to English language learning is what sets it apart from the rest. I love my job because it allows me to continue perfecting my craft as a teacher and I can be part of a company that makes its employees feel valued."
- Maria Lourdes Masculino, Philippines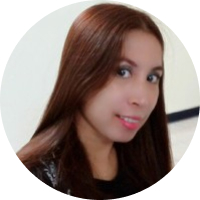 "As an ESL teacher, I am excited to be a part of a company that empowers its students to be active participants in the learning process. Our students write their own class dialogue, which is a key benefit that encourages them to enhance both their writing and speaking skills for professional and social environments, as well for their English proficiency tests."
- Liz Janse, South Africa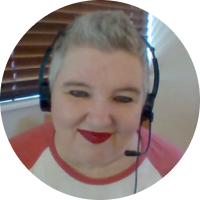 "I've been working with Best Teacher since 2016. Since joining, I have had a good professional journey. The years I have been with the company have been the most rewarding and best learning years of my career. Best Teacher provides us with a conducive and employee-friendly work environment, which helps teachers give quality instruction to the students. It is the right place to learn and execute my thoughts and ideas as I wish. Both our management and students are very supportive and helpful."
- Marina Stancevic, Serbia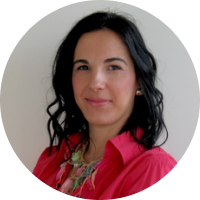 "Hello to all potential Best Teacher applicants. I would like to welcome you to the most comprehensive approach to online learning available with reasonable compensation. It is my pleasure to work with a staff of highly qualified instructors from around the world. Our support staff is always available to assist you in any way to make sure your English language teaching sessions are of the highest quality. Your efforts will soon result in feelings of satisfaction in all areas of the program."
- Neal Bredberg, United States of America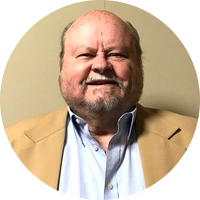 TESTIMONIALS FROM OUR STUDENTS
What attracted you to Best Teacher?
I like the feature that allows me to reserve a lesson with a teacher that best suits my needs. Before I book a speaking lesson, I always check the teacher's introduction page and evaluation, and then choose based on that.I can improve my English skills by speaking with various teachers who can exchange opinions regarding international society, economy, and environmental issues and teach me in detail how to write and speak in English.
- S.N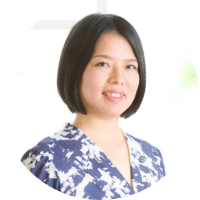 What made you choose Best Teacher out of all the other English conversation schools?
I can take lessons by teachers from all over the world, and improve my writing skill by writing sentences in English before taking the speaking lessons.
- Kenichi Tanaka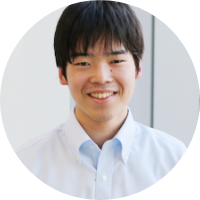 What made you choose Best Teacher out of all the other English conversation schools?
After passing the first stage of the Eiken®️ 1 test, I was looking for an online English company that could prepare me for the second stage, and found a blog that described the experience of passing the exam by using Best Teacher. I chose Best Teacher because the lesson flow of writing lesson to speaking lesson suits my needs. Although I have never been to any English cram schools in the past and it was my first time taking an online English class, the teachers at Best Teacher were very knowledge about English proficiency exams and were able to teach me a lot.
- M.Y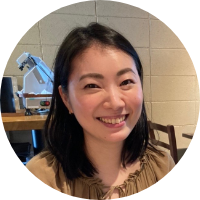 Company name
Best Teacher, Inc.
Address
zip code 150-0053
Yoyogi Ichikawa Building 2F 1-27-5 Yoyogi, Shibuya-ku, Tokyo, Japan